GO See Foundation founder, Allyson Buerger, was recently honored as a Daily Point of Light for all her work on behalf of the foundation to make a difference in our community – to help people get out and "go" places, despite vision loss.
Read the full article – IN CALIFORNIA, OUTDOOR SPORTS CONTINUE FOR THOSE WITH VISION LOSS, THANKS TO GO SEE FOUNDATION – on the PointsOfLight.org website.
The Points of Light Mission is to inspire, equip and mobilize people to take action that changes the world. They envision a world in which everyone discovers the power to make a difference, creating healthy communities in vibrant, participatory societies.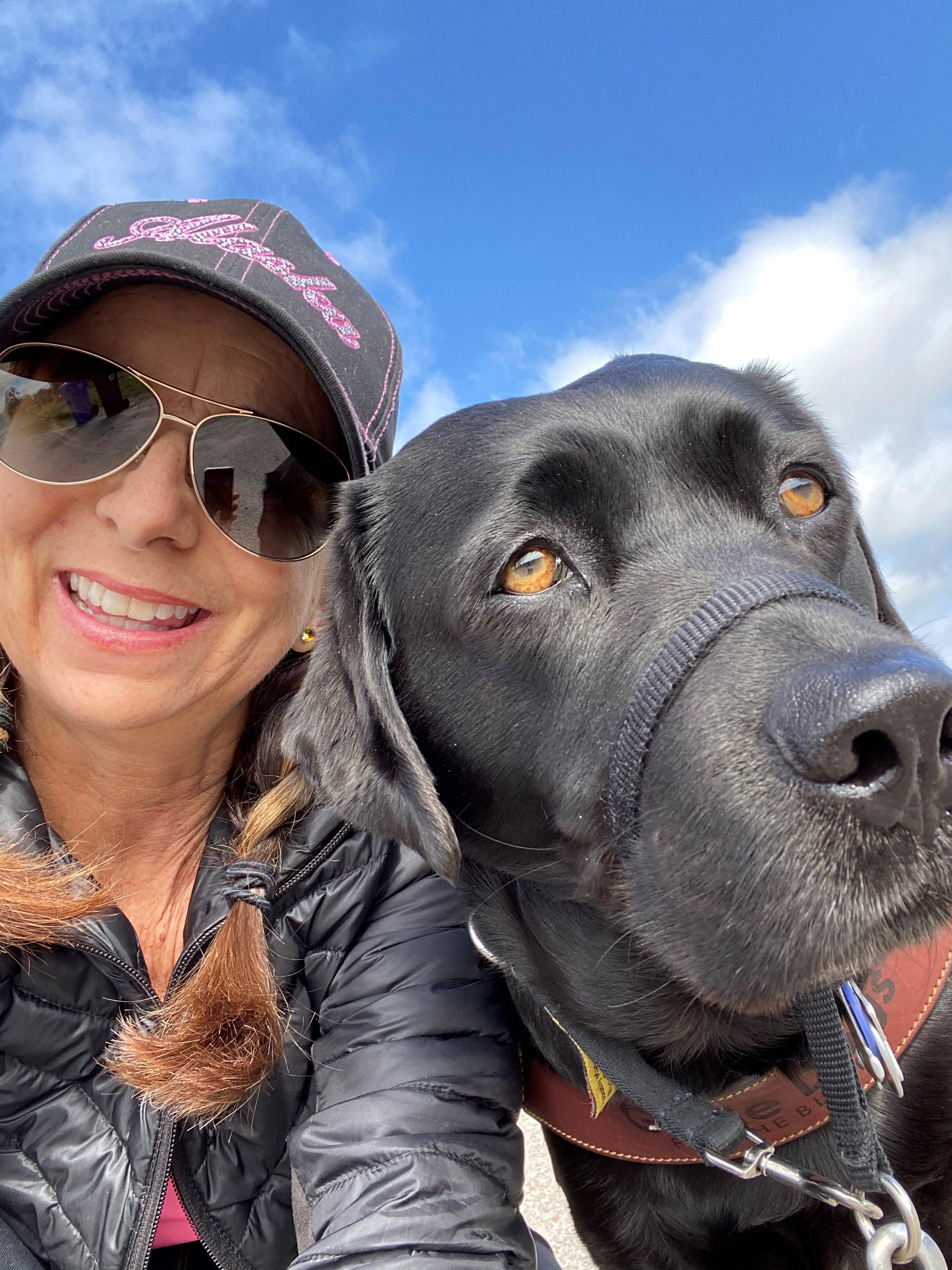 GO See Foundation founder, Allyson Buerger with her guide dog, Olga